Ignite Your Faith. Get Connected!
We love serving in ministry. Our sole aim is to steward faith to create a deeper relationship with God. Our programs are developed to grow your faith!
Our purpose is to create a community of believers, evangelize non-Christians, administer and exemplify the love of Christ through full gospel, practical living and customized lifeline program menus. We offer a life-changing message of Jesus' love, redemption plan, restoration, and prosperity for the individual person, family and community without discrimination or favoritism.
WHERE CAN I SERVE?
Jesus told us, his disciples, to make disciples of all nations. As such, our mission to the world is fundamental. It begins in our own community, and spreads overseas to every nation. Church members are involved in a variety of volunteer activities such as cleaning the church and preparing the church bulletins. Here is how you can learn, serve, and grow at this church.
At Lifeline Community Fellowship we believe that Biblical community is essential. We are a diverse church made up of ministries, small groups, classes, and weekly events which provide the structure for forming deeper relationships and growth as believers. Serve in our church and share your God-given talents and spiritual gifts.
MEDIA & TECHNOLOGY
Using media to spread the gospel is a privilege of this church. In an age of widespread technology, we have a stewardship to use these tools as best as possible for kingdom purposes. All of our weekly sermons are uploaded to our website in video and audio formats.
God-honoring worship is something we strive for. Many church members get involved in our music and drama ministry. These volunteers are an important part of the ministry of our church, using their talents and gifts to glorify God. Please visit our media page to view performances by the "Vessels of Worship" and "Anointed Angels."
Stay connected - Follow us on Facebook

PRAYER & INTERCESSORY
Prayer cannot be overestimated. Prayer moves the hand of God. Our Church is a body of believers dependent upon prayer, and committed to God's sovereignty. Each Sunday, before the afternoon service, a team of volunteers is praying for the ministry of the Word. Throughout the week, volunteers from our Prayer and Intercessory team pray for their pastor, a list of church members, any special requests, and missionary prayer needs.
GLOBAL OUTREACH
Lifeline Community Fellowship is thrilled to be part of the spread of God's kingdom around the world. We are active in sending missionaries and supporting these missionaries with our money and with our prayers. Our missionaries from Lifeline Community Fellowship are located in Kenya as we look to expand in the near future. Some of the missions we have supported are in Haiti, Philippines, Nicaragua, El Salvador, Mexico, Belize, and India.
OUR PARTNERS
In keeping with the great commission, it is Lifeline's Community Fellowship desire to spread the Gospel of Christ and making disciples of all nations, while providing medical and humanitarian care. In doing so, here are links to organizations we partner with..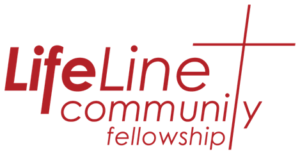 Our Sunday worship service comprises a call to praise and worship in contemporary music and dance (in any language), congregational prayer, ministry of the word, altar-call and benediction in less than two hours. Some of our church members are vocalists and use their talents to praise and worship God.